== Product Information
This machine is suitable for tea, powder, granule , parts etc automatically packing.
With the micro-computer control system,the bag packaging machine can adjust the heating temperature, set the bag length and run the film automatically.The weight filling machine works together with the bag forming machine, which speed up the packaging, labor saving.
Feature
1.Can finish the function of bag making, weight filling, sealing cutting and date printing at one time.
2. With intelligent photoelectric controller system. high precision and high speed working.
3. Controller adopts Chinese or English display, can see the working conditions directly
4. Heating sealer with 4 sides of heating control, each sealing side temperature can be adjusted separately with good heat-balance to ensure the seal in good quality.
5. With intelligent photoelectric controller system.
6. Metering screw is driven by step motor, so that can get higher repeat precision
7. Ribbon printer function is available according to customer needs, which can print date 1-3 lines like batch number,production date,expiry date
8. Filter cotton paper, POF film ,non woven fabric ,compound and aluminum foil film can be used on this machine.
9.Sealing type : back seal, three sides seal ,stick seal.
10.Cursor tracking function can be added which assure precise sealing cutting and bag making
== Product Show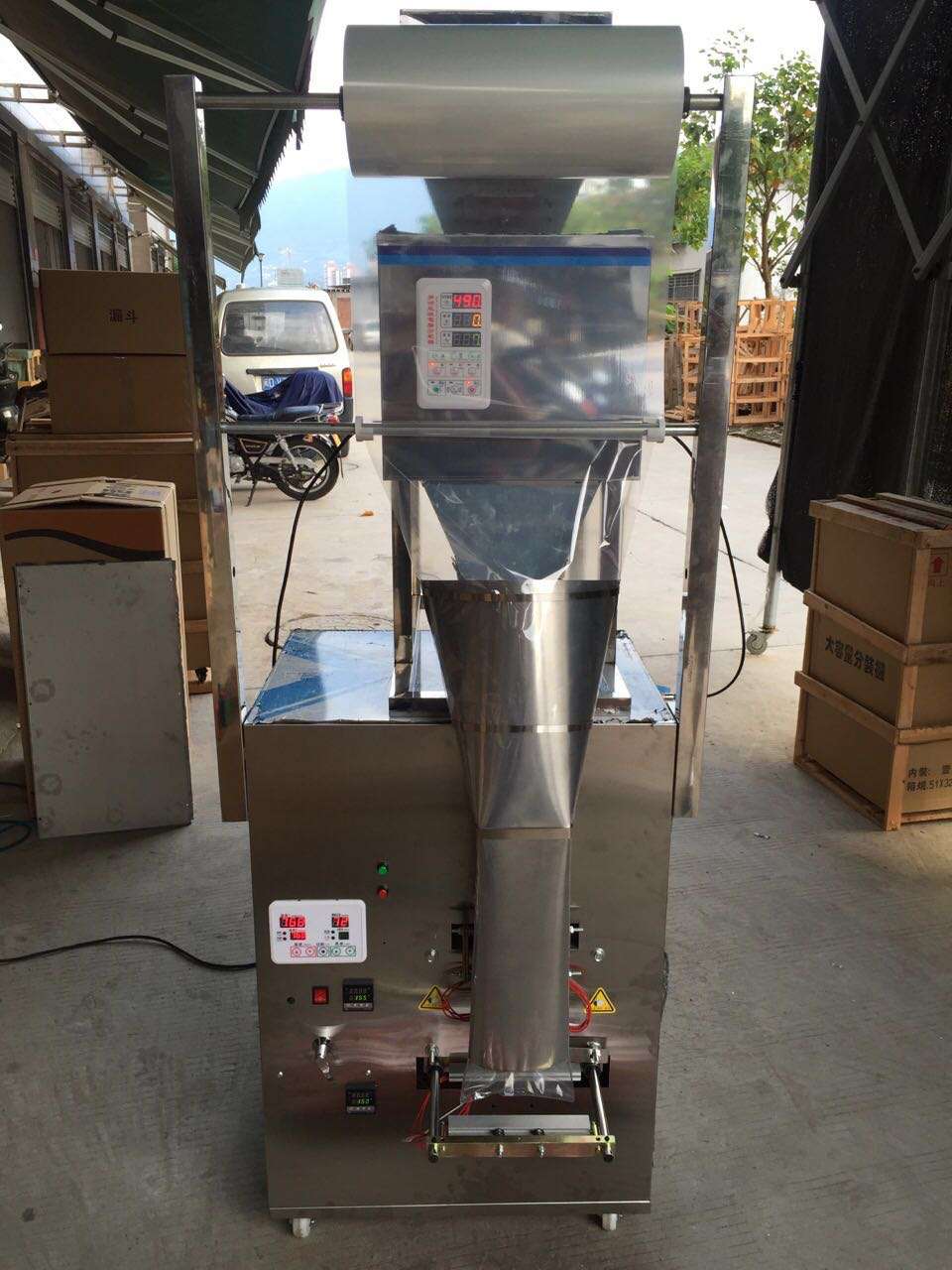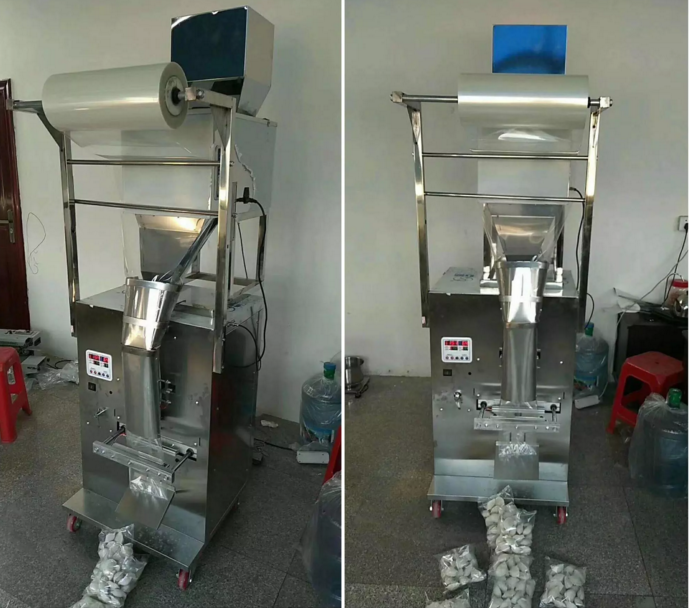 Date printer system can be added onto this machine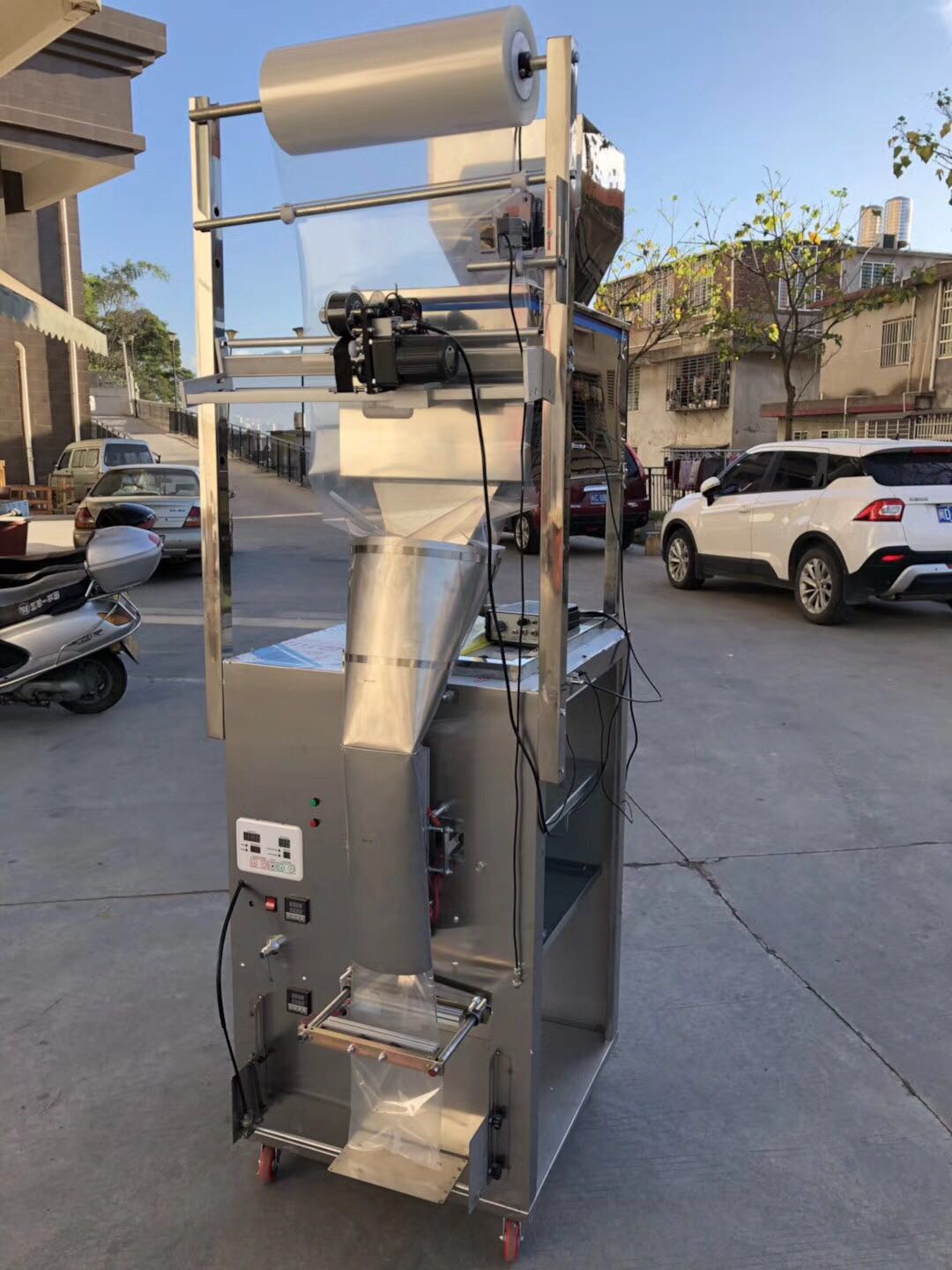 == Packing effect